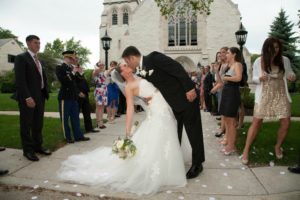 Today Kevin and I have been married for five years! It truly has been the best five years of my life, filled with lots of love, two babies, and a million happy memories. I wanted to write this post since many of you don't know how Kevin and I met, which was quite the whirlwind romance, and because we have had a lot of fun on weekend getaways and vacations on our previous anniversaries.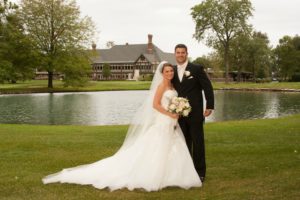 Kevin and I met in July 2010 at Fort Leonard Wood, Missouri. At the time, we were both in the Army. I left active duty in 2015 and Kevin the year afterward (he still serves in the National Guard), but the Army was how we met and a huge part of the first years of our relationship and marriage. We were both Military Police officers and were stationed in Missouri for six months for training. Just two weeks after we started dating, I knew that I was going to marry him. I thought it was such a cliche to hear "when you know, you know," but in our case, it was absolutely true. We finished our training in December 2010, after which I left for my assignment at Joint Base Lewis-McChord, Washington, and Kevin prepared for his deployment to Afghanistan, where he was for a year.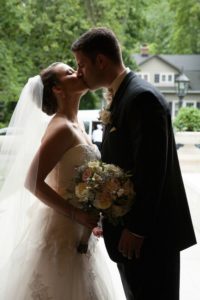 Those of you who have been deployed or who have loved ones deploy know how hard that is. It was especially hard for me because at the time that Kevin deployed, we had only been dating for a few months. I was moving to a new state far from family where I didn't have any friends yet, which meant that I didn't have a support system near me. It was hard, but I spent my time trail running, exploring the beautiful Pacific Northwest and falling in love with the area, and making new friends. When Kevin came home in December 2011, I was ready and missed him, but it had certainly also been a year of growth for me.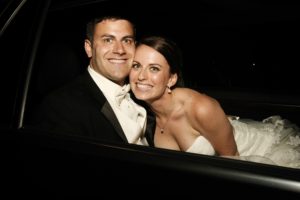 It still wasn't easy when Kevin came back to the United States. His unit was in Alabama and I was in Washington State, putting us on opposite ends of the country from each other. Less than three months after Kevin came home, I found out that I would be deploying in late 2012. The week that I learned I would be deploying in just 5 1/2 months was the same week that Kevin proposed. We decided to have a short engagement and were married on September 1, 2012 in Evanston, Illinois at the church my parents were married in. Kevin was able to transfer units and move to Washington in late May 2012, which allowed us to spend just a few months together before our wedding. It was a lot of time and effort on his part and obviously a big decision to choose to move and I have been forever grateful for him that he did that. If it wasn't for him taking a leap of faith on our relationship and his decision to give up where he had been living his whole life, it would have been very difficult for us to find a way to be together since I wouldn't have been able to leave my unit in Washington for a few more years.
Let me tell you, it was a very busy 5 1/2 months. In addition to preparing for a deployment and planning a wedding in Illinois while we lived in Washington, I was training for the Badwater Ultramarathon, which was just six weeks before our wedding. By the time we got married, Kevin and I had been dating for less than two years, and had only spent about 6 months of that in the same time zone as each other. Talk about a whirlwind!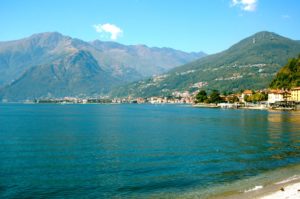 Since the three months between our wedding and my deployment were very busy for me, we took our honeymoon for our one year anniversary and went to Lake Como, Italy. It was the most amazing trip; beautiful location, amazing food, and enjoying quality time together after a busy first year of marriage. It couldn't have been more perfect, and Kevin planned the whole thing while I was deployed!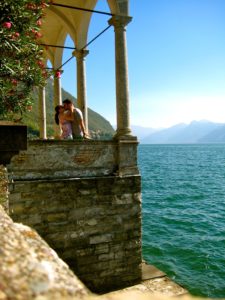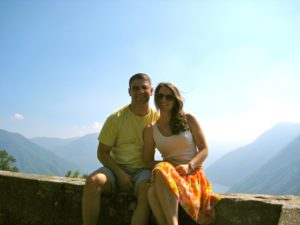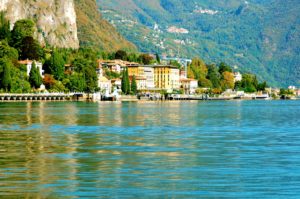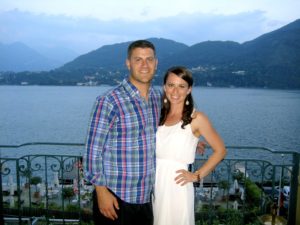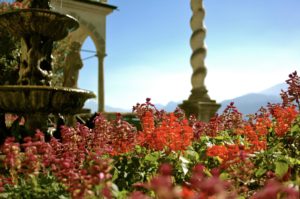 For our two year anniversary, we went to Newport Beach, Oregon. It's an adorable town on the coast. I was pregnant with Lleyton at the time, and this was the last trip we would take before becoming parents a few months later. We ate great seafood, explored the coastline, and enjoyed our time together before growing to a family of three. My favorite restaurant of this trip was Local Ocean, and on our drive home we stopped at the Tillamook Cheese Factory. I'm definitely a cheese addict, and this was magnified during pregnancy, making the detour on the way home was well worth it.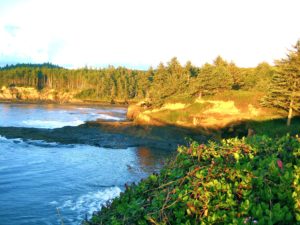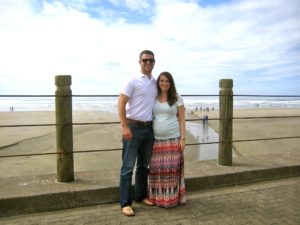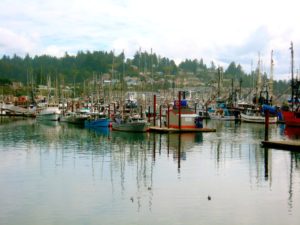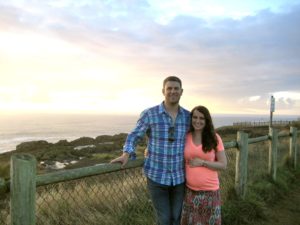 For our three year anniversary, we went to Victoria, British Columbia. We love Canada! Victoria requires a ferry ride, but we can drive to Vancouver in less than three hours. It's pretty amazing to be in a different country in that short of time. In Victoria, Kevin indulged me in going to high tea at the Fairmont Empress, we saw the gorgeous views of the Strait of Juan de Fuca, and went to Butchart Gardens. For this trip, we stayed at The Craigmyle, which had a delicious breakfast included with our stay.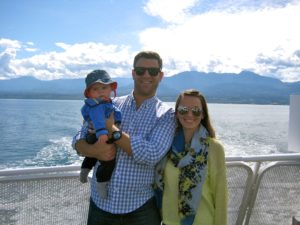 Also, Lleyton's face in this picture just kills me. I'm not sure who he is giving that mean side-eye too, but it's hilarious!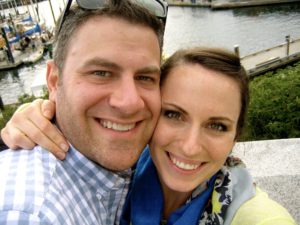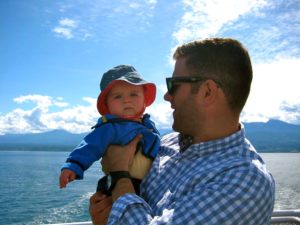 Our four year anniversary was pretty low-key. I was pregnant with Easton and we were flying to Atlanta a few weeks later, so we took advantage of the fact that we had family in town and enjoyed a casual date night having dinner in Tacoma. This year, for our five year anniversary, we are spending a long weekend in Bend, Oregon. We have never been but have always wanted to go; you can expect a full blog post on the trip!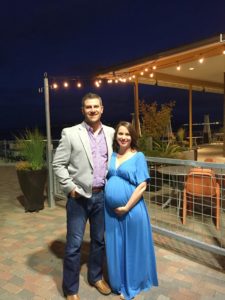 They say the day you get married is the best day of your life. I think a more accurate explanation is that it is the start of an amazing life. Our wedding day was perfect and filled with so much love and happiness. But now, five years later, when I think about the birth of our sons, the time we have spent together as a family, and the adventures I know we'll continue to have, I know that we are destined to have lots of "best days" as the years go on. Marriage has been different from what I expected, simply because it is so much better than I could have imagined prior to being married. Each year has truly been more fun than the last. I wouldn't change anything about our whirlwind romance because that was the start of what has continued to be a life full of love and romance. Kevin and I met while training as Military Police officers, but the truth is that I didn't initially want to be a Military Police officer; my first choice while at West Point was to be an Engineer. I remember being so angry at first when I didn't get my first choice for my military branch, but now looking back I know that God had a plan in mind greater than my own. I can't imagine going through live without this handsome guy by my side, or without our two little handsome guys.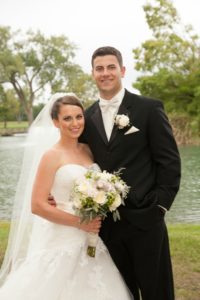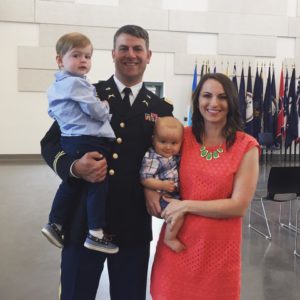 To Kevin, I truly couldn't as for a better husband, partner in life, friend, teammate, and father to our boys. I didn't know what was in store for us when we met in Missouri years ago. I knew that I would marry you, but only God knew how incredible our life together would be. Even though our days look different now than before we have kids, even though our "date nights" are usually opening a bottle of wine in our sweatpants at 7pm after the kids go to bed, there is nothing ordinary our mundane to me about our life. Every day is special. Every day I'm grateful to be married to you. Every day I'm thankful our boys have you as such an incredible role model. I can't wait to see what the next five years brings.
xoxo