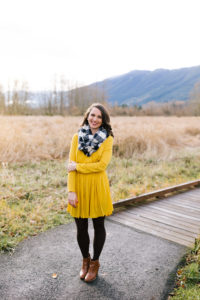 Hello hello! I'm Claire and I'm so happy that you stopped by! I started this site as a way to pursue my passion for cooking. I want to spread this joy to others because I believe cooking delicious food doesn't have to be difficult. You'll find a variety of recipes here: some healthy, some not-so-healthy, some vegetarian or vegan, desserts, entrees, snacks, sides, and more. The bottom line is that I love to cook (and eat)! I believe that food is love, food is fuel, food is family, and the recipes you'll find here reflect that. I have no formal culinary training, but grew up in a family that loved to cook. In my kitchen, I'm constantly experimenting with my own recipes. I'm certainly not an expert chef, but my love of cooking runs deep and the recipes you'll find here are ones that I love and truly enjoy cooking for my family.
I'm a West Point graduate and Army veteran. After serving 5 years on active duty and spending a year and a half in corporate America, I'm now a stay-at-home mom. In addition to loving all things in the kitchen, my hobbies include hiking, snowboarding, camping, and trail running. I'm an ultramarathon runner and feel at home tearing through the trails, especially if those miles are followed by something delicious to refuel.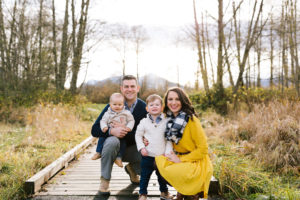 I grew up in Chicago, but now live just outside of Seattle with my husband, Kevin, and our two adorable sons, Lleyton and Easton. In the "outside the kitchen" tab of this site, you can see what we are up to here in the Pacific Northwest. My family is my heartbeat and they inspire me daily, in the kitchen and outside of it.
My favorite food is ice cream, preferably a kind that has lots of chocolate in it. Because if you're going to have ice cream, you should really commit to being indulgent. My favorite place in Seattle is Pike Place Market, which is where Kevin proposed. A few of my other favorite things are fresh flowers, dark chocolate, farmers markets, and discovering awesome new bakeries or breweries. Bonus points if it's a bakery and a brewery. If this exists, please tell me where.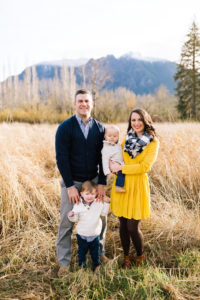 Again, thank you so much for stopping by! Please comment on recipes, let me know if you have questions, and post pictures of your creations on social media and tag me! I'd love to see what you're cooking and hear what you have to say.
Happy Cooking! 
Claire